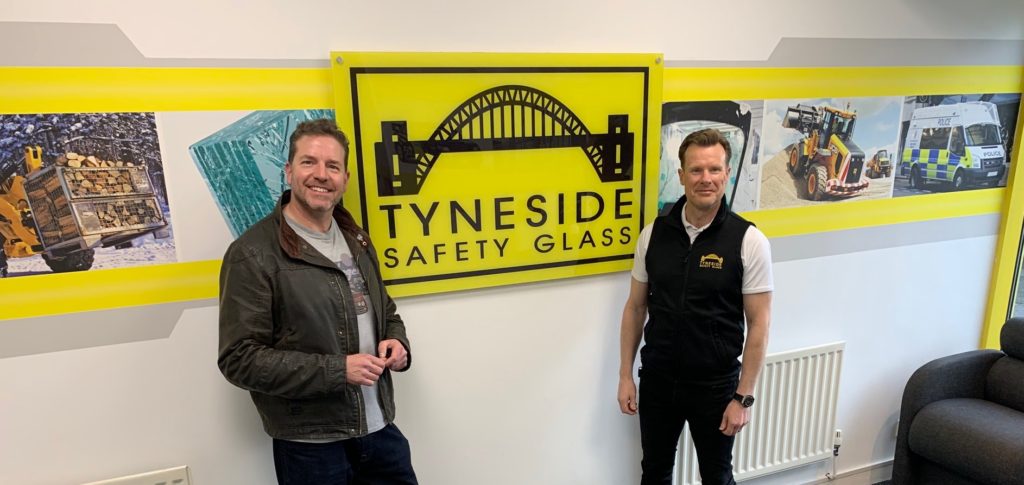 Tyneside Safety Glass had a very interesting couple of days in March when we welcomed Paul Cowland, one of the presenters from the very popular Salvage Hunters Classic Cars TV Programme and his team to our laminated glass manufacturing facility.
The Salvage Hunters team are working on a new car restoration project and required a new windscreen for the vehicle and as Tyneside Safety Glass are now the only manufacturer of automotive windscreens in the UK they requested a visit to film their actual windscreen being manufactured.
They were on site for 2 days and we look forward to the programme being aired in late 2021.
The picture shows Paul Cowland and Chris Hannant our Managing Director whilst filming was taking place.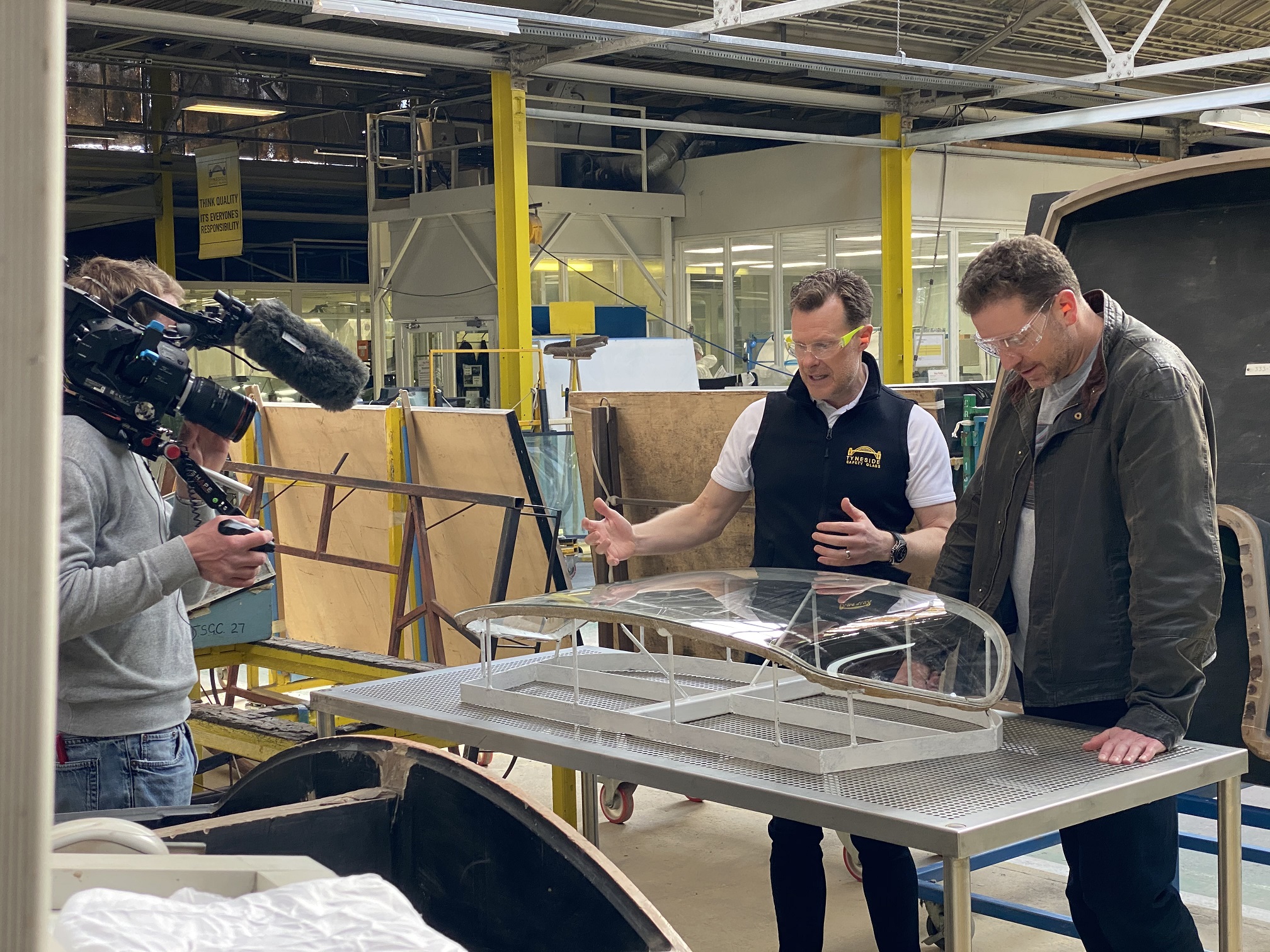 Contact Us
For more information about our products or services, please contact our team today.