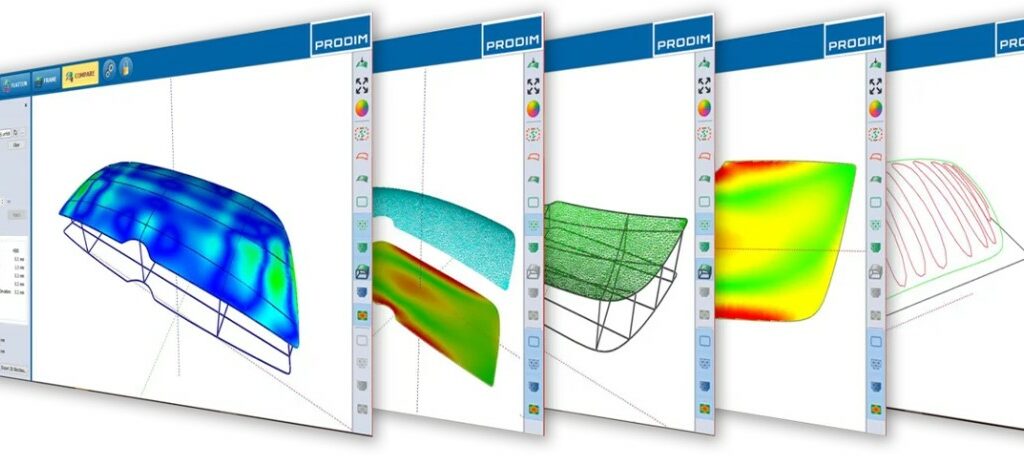 Quality is central to Tyneside's business philosophy and in addition to holding an impressive list of customer specific approvals we have now invested in a Prodim Proliner 8XIS for digital templating both flat and curved glass constructions including new Rhino CAD software and training.
Tyneside Quality Manager, Shaun Donnelly explained, "Due to an ever increasing volume of work within our QC department and driven by customer quality demands we reviewed several options and decided that the Prodim Proliner, which is a complete software for the reverse engineering, fabrication and quality control of bent glass constructions which will enable us to Model – Flatten – Frame and Compare 3D glass shapes was definitely the right option due to its accuracy, speed and ease of use".
Although our new Prodim Proliner is to be mainly used in in our dedicated Quality Control Department its ability to perform full digital analysis and review the data in less than perfect conditions, enables it to be used across our entire factory floor.
Shaun stated "As we anticipated our new Prodim Proliner has already made a significant contribution to the efficiency and accuracy of our Quality and Inspection departments".
Contact Us
For more information about our products or services, please contact our team today.