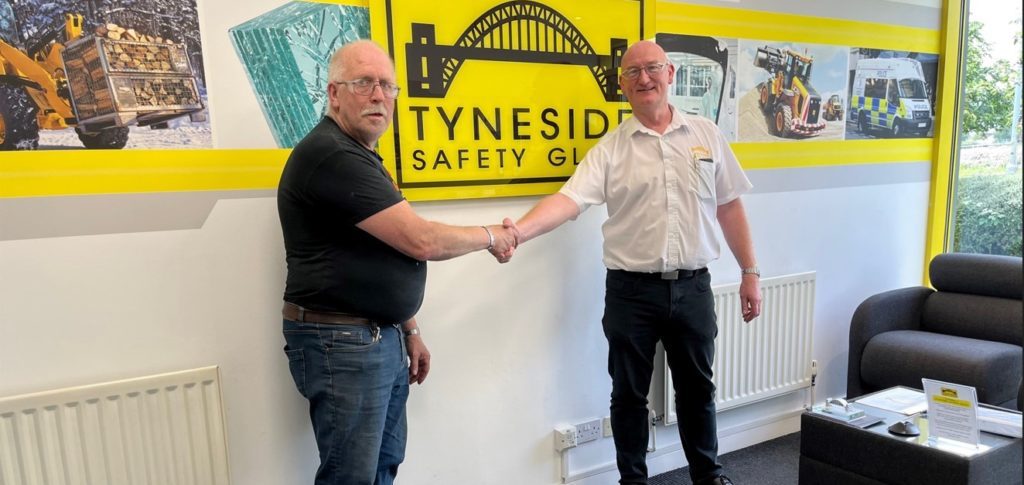 Following a 20 year career at Tyneside Safety Glass John Fell, one of the great characters of the Tyneside operations team has finally retired on Thursday 16th June.
John worked at our Seventh Avenue toughening facility throughout his lengthy career at Tyneside mainly in our CNC department and throughout this period has continually proved to be a thoroughly reliable and hard working member of the Tyneside team.
John is shown on the left of the picture shaking hands with Jon Heeley our Operations Director.
John leaves with our thanks for his loyal service and we wish him all the very best of health and happiness for his well earned retirement.
Contact Us
For more information about our products or services, please contact our team today.