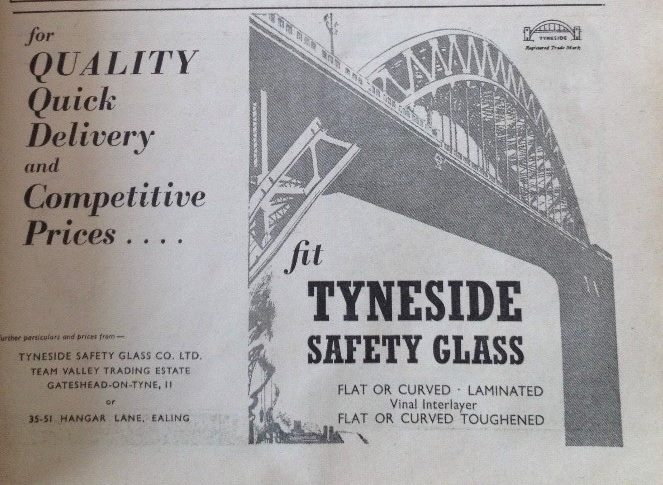 We were recently provided with this picture of an advert that Tyneside Safety Glass placed in an Automotive magazine in February 1950 !!!
This perfectly shows the proud history and longevity our business has had.
From being established in 1937 when we initially made glass for Spitfire windscreens and gas masks during the war effort to the transformation of what the business is today some 84 years later.
Still privately owned by the same family and continuing to go from strength to strength.
Contact Us
For more information about our products or services, please contact our team today.